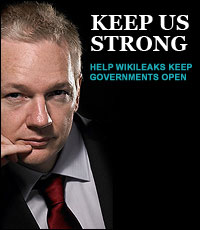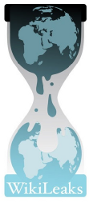 Currently released so far... 1295 / 251,287
Articles
Browse latest releases
Browse by creation date
Browse by tag
Browse by classification
Community resources
courage is contagious
Viewing cable 06KABUL3934,
Understanding cables
Every cable message consists of three parts:
The top box shows each cables unique reference number, when and by whom it originally was sent, and what its initial classification was.
The middle box contains the header information that is associated with the cable. It includes information about the receiver(s) as well as a general subject.
The bottom box presents the body of the cable. The opening can contain a more specific subject, references to other cables (browse by origin to find them) or additional comment. This is followed by the main contents of the cable: a summary, a collection of specific topics and a comment section.
To understand the justification used for the classification of each cable, please use this
WikiSource
article as reference.

Discussing cables
If you find meaningful or important information in a cable, please link directly to its unique reference number. Linking to a specific paragraph in the body of a cable is also possible by copying the appropriate link (to be found at theparagraph symbol). Please mark messages for social networking services like Twitter with the hash tags #cablegate and a hash containing the reference ID e.g. #06KABUL3934.
VZCZCXRO3979
PP RUEHDBU RUEHIK RUEHYG
DE RUEHBUL #3934/01 2460836
ZNR UUUUU ZZH
P 030836Z SEP 06
FM AMEMBASSY KABUL
TO RUEHC/SECSTATE WASHDC PRIORITY 2240
INFO RUCNAFG/AFGHANISTAN COLLECTIVE
RHEHAAA/NATIONAL SECURITY COUNCIL WASHINGTON DC
RUEAIIA/CIA WASHINGTON DC
RHEFDIA/DIA WASHINGTON DC
RUEKJCS/OSD WASHINGTON DC
RUEKJCS/SECDEF WASHINGTON DC
RHMCSUU/JOINT STAFF WASHINGTON DC//JF/UNMA//
RHMCSUU/JOINT STAFF WASHINGTON DC//J3//
RHMFIUU/HQ USCENTCOM MACDILL AFB FL
RHMFIUU/HQ USCENTCOM MACDILL AFB FL
RHMFIUU/JICCENT MACDILL AFB FL
RHMFIUU/COMSOCCENT MACDILL AFB FL
RUEHNO/USMISSION USNATO 2936
RUEHGV/USMISSION GENEVA 6265
RUEHUNV/USMISSION UNVIE VIENNA 1616
UNCLAS SECTION 01 OF 05 KABUL 003934 
 
SIPDIS 
 
SENSITIVE 
SIPDIS 
 
STATE FOR SA/FO, SA/A, S/CR, SA/PAB, S/CT, EUR/RPM 
STATE PASS TO USAID FOR AID/ANE, AID/DCHA/DG 
NSC FOR AHARRIMAN 
OSD FOR BREZINSKI 
CENTCOM FOR CG CFC-A, CG CJTF-76, POLAD 
 ...